Thank you for your support!
Thank you for your interest in providing meals to seniors and disabled people in need! Our clients are people who are at high nutrition risk and who are significantly physically disabled. That's why your support is so important to us.
About Donating to Meals on Wheels
Meals on Wheels is a 501(c)3 nonprofit organization which means your donations are tax deductible. You should receive an acknowledgement letter within five business days of your donation.
Our organization has provided meals to residents of Houston County since 1977. Currently, we serve approximately 190 meals, five days a week, 260 days a year.
How Much Should I Donate?
Your donation is completely up to you. It costs about $8 to provide one meal to a senior. To provide meals to one senior for a year costs little over $2,000. Every little bit helps feed someone who in desperate need of something nutritious to eat!
I'm Ready to Donate. What Now?
Click the Donate Now button to securely donate online with a credit card or echeck.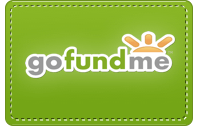 Send your donation by check in to:
HCCOA Meals on Wheels
P.O. Box 118
Warner Robins, GA 31099
Please make your check out to:
Meals on Wheels